A3 RISOGRAPH | 'EYEBALLIN' | LTD EDITION | 4 COLOUR PRINT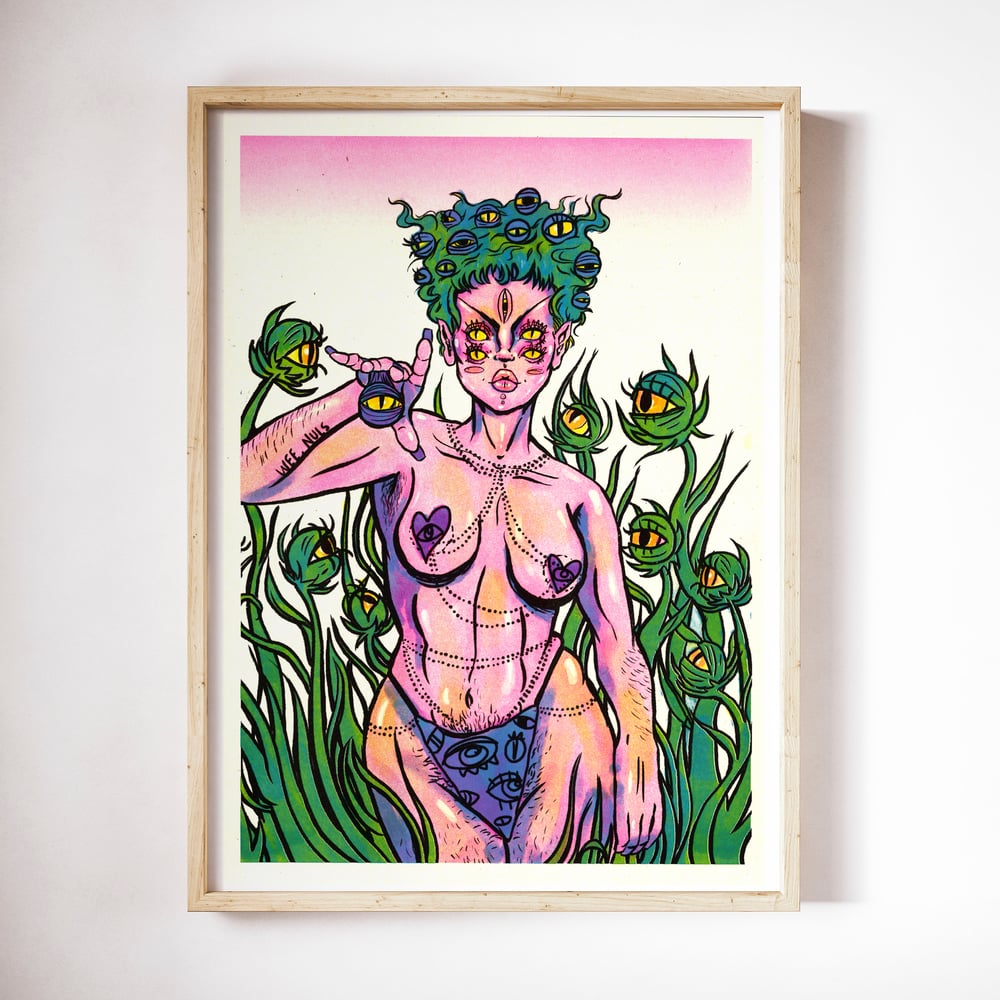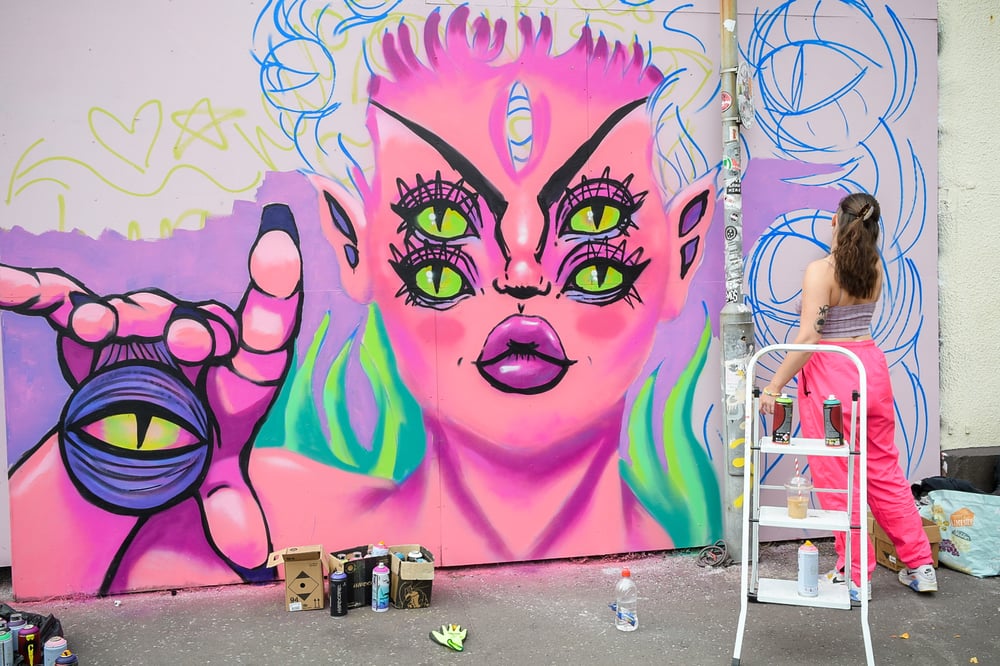 "EYEBALLIN" Limited edition A3 risograph print
4 Colour risograph print on thick off-white Context Birch Paper 225gsm
Cyan / fluoro pink / yellow / black colourway
Please note that colour, tone and print placement will vary slightly between prints due to the nature of the printing process. Each is slightly unique! Risograph prints are printed one colour layer at a time and the inks are translucent so colours can mix together to make new tones.\
It's hard to capture the tones in a photo but this piece is super vibrant!
This print was inspired by my prompt created for Shake Bristol's 'Shaketember' prompt month, which in turn inspired my mural for Hit The North Street Art Festival 2021.
Printed in Dublin by Damn Fine Print Studios.
Limited edition of 40 - hand signed and numbered.
Comes with a free thank you poster :)